Happy Easter!
Here's a spicy little treat for your basket. Alexis is getting rave reviews all over the place!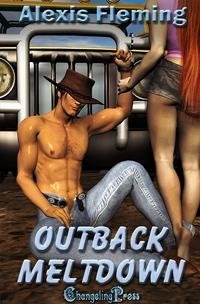 In other news, I got my promotional pens in the mail yesterday and they're gorgeous. Here's a shout out for 4imprint.com. They did a fantastic job and I think it only took aobut a week! Here's a pic:
Won't be around much this weekend. Tomorrow I'm taking my two children, and a third child we found on the side of the road, to Lower Manhattan for the day. Then it's Easter feast with the in-laws.
Happy Egg hunting!